The services offered by Hilldale Retreat are designed to mesmerize our guests. The in-house restaurant offers an outstanding Sri lankan dining experience while delighting in the magnificent hillside views. We take you on an intimate culinary excursion at Hilldale Retreat. Guests can unwind by our outdoor infinity pool with Sauna, a Game Room with a Pool Table, and a Foosball Table, these are spaces that take you closer to nature with a fantastic view of the mountains, and also you can plan your day to make the most of their stay. It's all about the hotel guest experience at the end of the day, and amenities go a long way toward making a guest's stay more enjoyable. Take advantage of our special amenities and create an everlasting memory for you and your loved ones. Make a reservation with us.
Restaurant with Sri Lankan & International Cuisine
A destination's salability is determined not just by its geography, architecture, or the fun-filled activities it provides, but also by the cuisine it serves to its visitors. Sri Lanka is one such all-encompassing tourist destination, with both fascinating sights and delectable foods. The Hilldale Retreat has one of Sri Lanka's greatest restaurants, which will fascinate you not only with its magnificent setting and elegant dining to satisfy every appetite.
Outdoor Infinity Swimming Pool with Jacuzzi Seat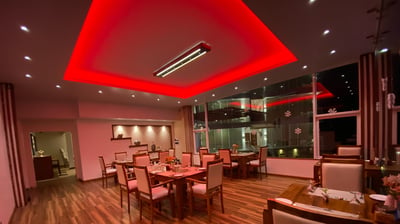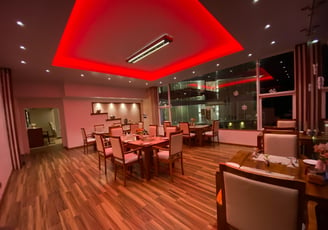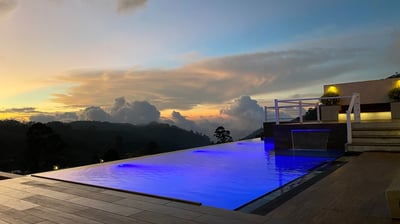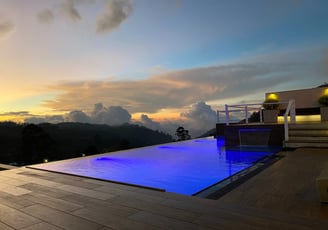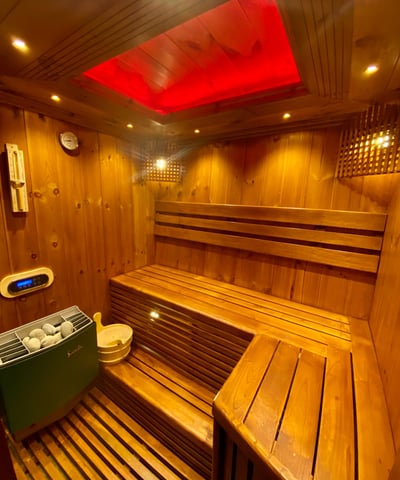 Four Seater Dry Sauna
Nestled in the coolest part of Sri Lanka, Hilldale Retreat offers a unique experience. Our dry sauna, set at 80-90 degrees, provides a comforting escape from the crisp mountain air. Paired with our refreshing outdoor swimming pool at 20 degrees, it creates a revitalizing contrast. This seamless fusion of warmth and coolness is designed to invigorate your senses amidst Nuwara Eliya's stunning landscapes. At Hilldale Retreat, we invite you to indulge in this exceptional experience, ensuring your stay is truly extraordinary. (Charges may apply)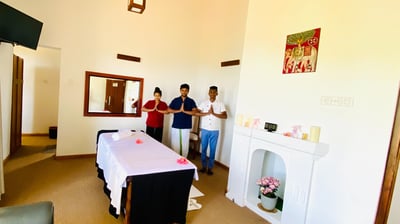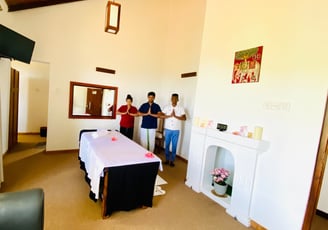 Spa and wellness center
For our customers' convenience, we've provided the potential features at a spa and wellness facility. At a spa or wellness center, you can enjoy all of these benefits and more. You may book a room at a spa and wellness center to add a new dimension to your vacation and rejuvenate as a result of all of these benefits!
(appointments only)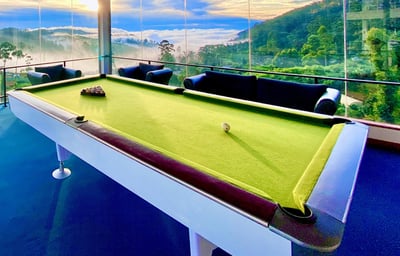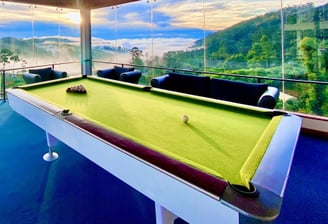 Center room with Pool Table & Foosball Table
Spend the day playing foosball in our foosball table room while taking in the gorgeous hillside views. When you don't feel like exploring the area, you may spend your time in the Center Room, which has a pool table and a foosball table. What else do you want than to be surrounded by gorgeous mountains?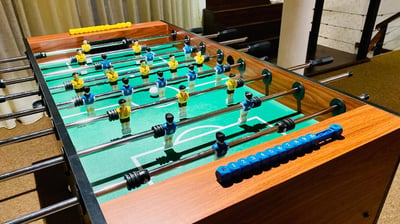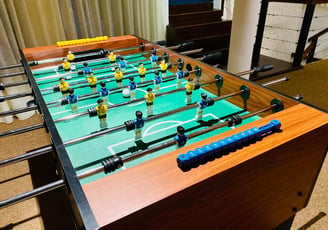 Secured private parking
You don't want to be concerned when on vacation, especially if you're going to a hilly location where parking is difficult. That is why we have decided to provide guests with convenient parking that is free & private.
During the evening, our incredible infinity-edge pool with a deep seating area is a stunning sight for our visitors with magnificent sunset views.
Laundry Service
Hilldale Retreat provides a laundry service to its guests in order to make their stay more pleasant and easy. We provide an on-demand laundry service to relieve our visitors of the stress of dirty apparel. (extra charge)