We have a one-of-a-kind private room with a private balcony overlooking the garden and distant mountain panoramas, as well as an open-plan bed/living/bathroom space.
​FEATURES
Spacious cozy suite 46sqm (504sqft) with a large bathroom, giving plenty of natural light and space to relax.

Soundproof Room.

32 inch LED TV with satellite channels.

Comfortable Super king-size bed with 12" premium natural mattresses.

Socket near the bed

Air conditioning.

Room Heater.

Telephone

Complimentary WiFi.

Electronic safe.

Complimentary Tea & Coffee facility.

Natural mineral water.

Minibar (extra charge)

Bathrobe & Slippers

Shaving kits, combs, dental kits, shower caps, safe and natural luxury soap/shower gel/shampoo.

Hairdryer.

Writing desk.

Seating area.

On request, cribs are available free of charge.

Special dietary menus are available on request.

All-day in-room dining with on-call butler service.

Clothes ironing on request.

Laundry service (extra charge).

In-room check-in and check-out on prior request.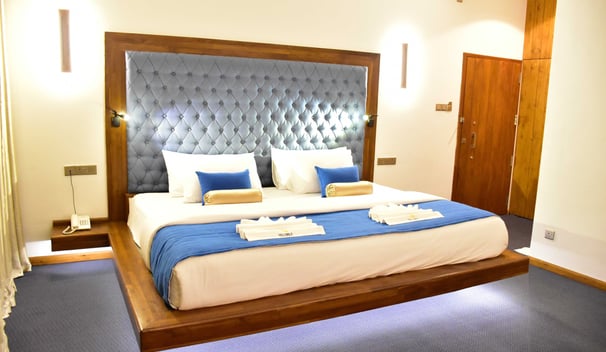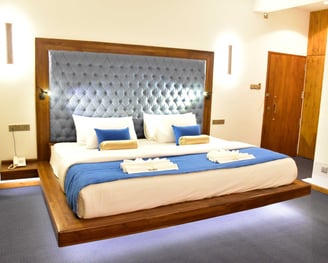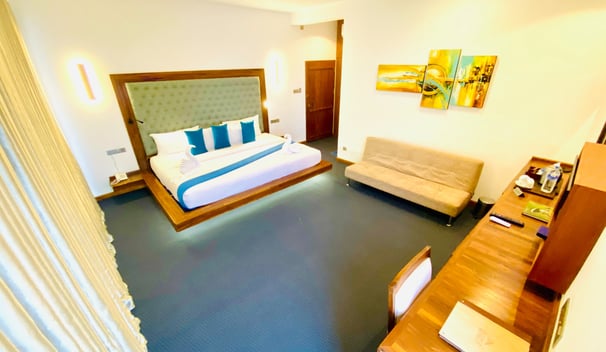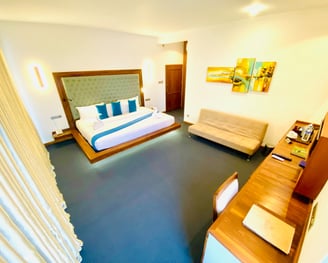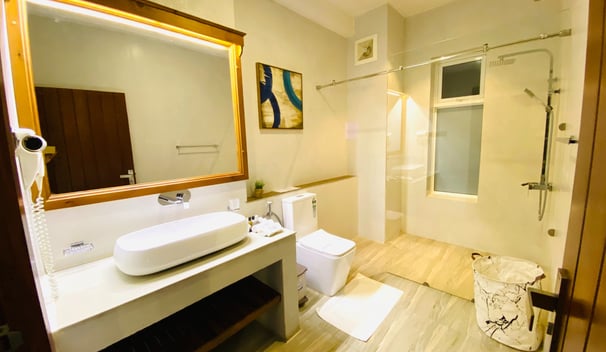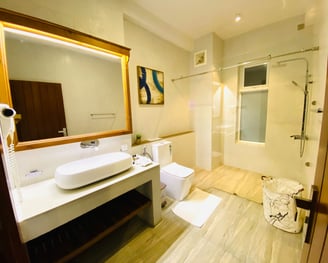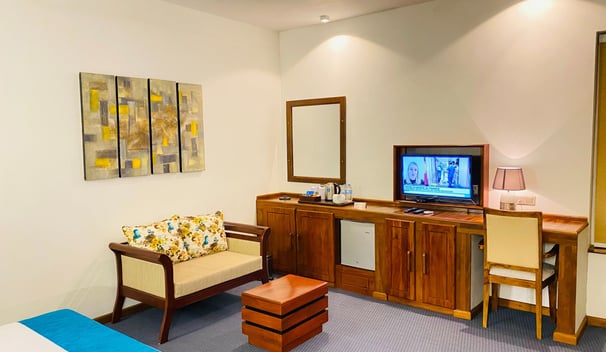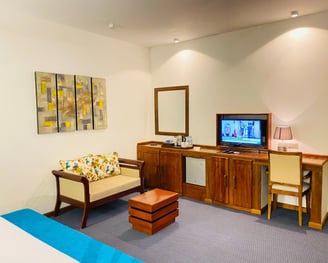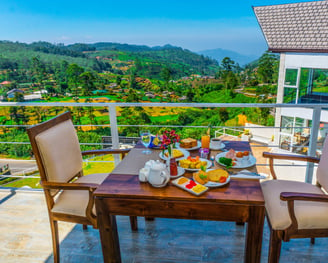 Want to wake up to a beautiful view of the skyline every day? The secret is to get out of the city lights and click on the phone for a hotel booking with balcony view in Nuwara Eliya. Hilldale Retreat is located in Nuwara Eliya, Sri Lanka, 5 minutes from Damro Tea, and is perched strategically in the verdant hillside with spectacular sunset views. There, you may relax among eco-friendly furnishings, indulge in luxurious spa treatments, dine on locally sourced fare, and, of course, sip your tea on the balcony to enjoy one of best hillside Sunset views in Nuwara Eliya.
The hotel booking with balcony view Nuwara Eliya offers you views that are so beautiful that you may never want to leave your room. A gorgeous balcony view is at the top of our list of modern amenities that our customers adore—so much so that some book hotel rooms solely for the views. Our hotel terraces and balcony lookouts are the focus of many Instagram accounts, from panoramic landscapes of intimate views of Sri Lanka hills. Who wouldn't want to be a part of this fantasy?
It is the time for hotel booking with balcony view Nuwara Eliya as a hotel room with a balcony that offers breathtaking views makes your visit memorable Whether you're inside or outside, you'll be able to enjoy the sunsets. How? We have an Outdoor Infinity Pool combined with Dry Sauna, a Game Room with a Pool Table, and a Foosball Table, these are spaces that take you closer to nature with a fantastic view of the mountains. The iconic Hotel Hilldale Retreat provides breathtaking views and opulent accommodations. We have several amenities to offer, in addition to the great balcony view. Your comfort is a top priority for us. We are committed to giving our visitors one-of-a-kind experiences. We strive to bring comfort to our guests and employees through an innovative and holistic approach. Our work is entirely based on the concept of trust. We are determined and tenacious. Transparency and open communication aid the development of trust among our visitors. With that in mind, it's worth noting that the Hilldale Retreat encompasses a wide range of distinct accommodation options.